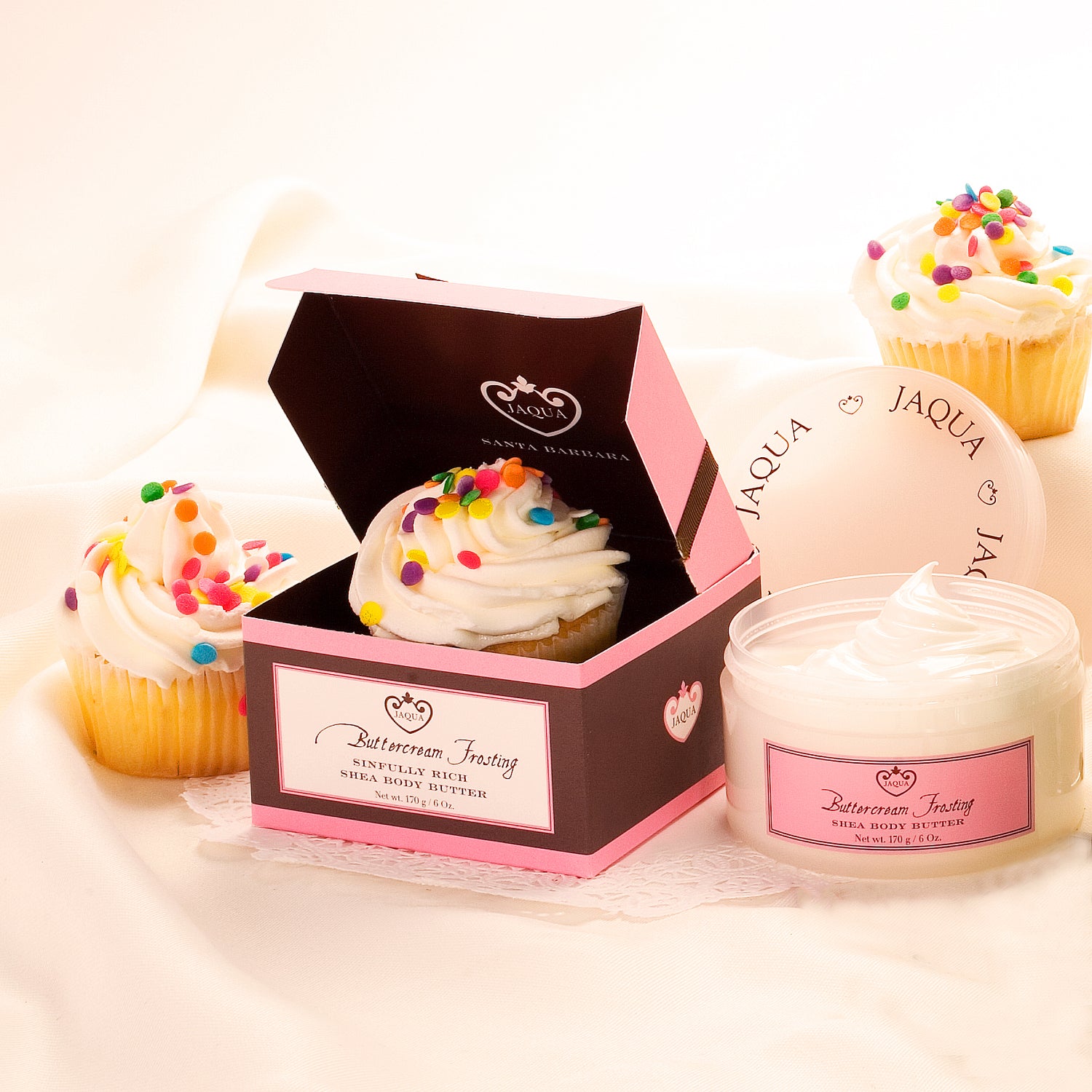 All of the indulgence and none of the guilt!
Tempt your senses with our divine fragrances and indulge your skin with rich, soothing treats you can have everyday!
Shop All Products
Smells good enough to eat, but please don't!
Moisturize, Soften, & Nourish

Our Body collection includes our lavish shea butter body butters, hand and body lotions, and healing hand and foot cremes to soften, smooth, and nurture your skin. Made with natural plant extracts and packed with nutrients to hydrate and replenish.

Shop Body

Cleanse, Exfoliate, & Soothe

Our Bath collection includes our gentle cleansing hand soaps, deliciously thick shower syrups, exfoliating sugar scrubs, and yummy bath bombs to keep you clean and make your skin glow. Indulge in a relaxing bath or turn your shower into a treat!

Shop Bath

Envelop, Sweeten, & Smooth

Spritz yourself with our eau de parfum sprays, hydrating body mists, and body glaze dry oil sprays and satisfy your senses with our roll-on perfume oils. Our Perfume & Mist collection will sweeten your day with our gourmand flavors and decadent fragrances!

Shop Perfume & Mist
All damsel, no distress!
Brighten, Hydrate, & Refresh

Our Facial collection includes our purifying herbal steam kits and rose water facial mists to care for your most delicate skin. Packed with antioxidants and gentle ingredients, they help to wake your senses, and calm, clarify, and tone your skin.

Shop Facial

Relax, Rewind, & Rejuvenate

Turn your home into a spa with our elegant home diffusers, luxury soy candles, aromatic massage oils, and more! Our Home & Spa collection will elevate the look and feel of your home while giving you some much-needed relaxation.

Shop Home & Spa

Pamper, Detangle, & Condition

Your fur babies deserve to be pampered too! Our eau de pooch pet perfume will freshen up your pungent pup or smelly cat while conditioning and detangling your pet's fur. Leaves hair soft, smooth and smelling amazing!

Shop Pet Products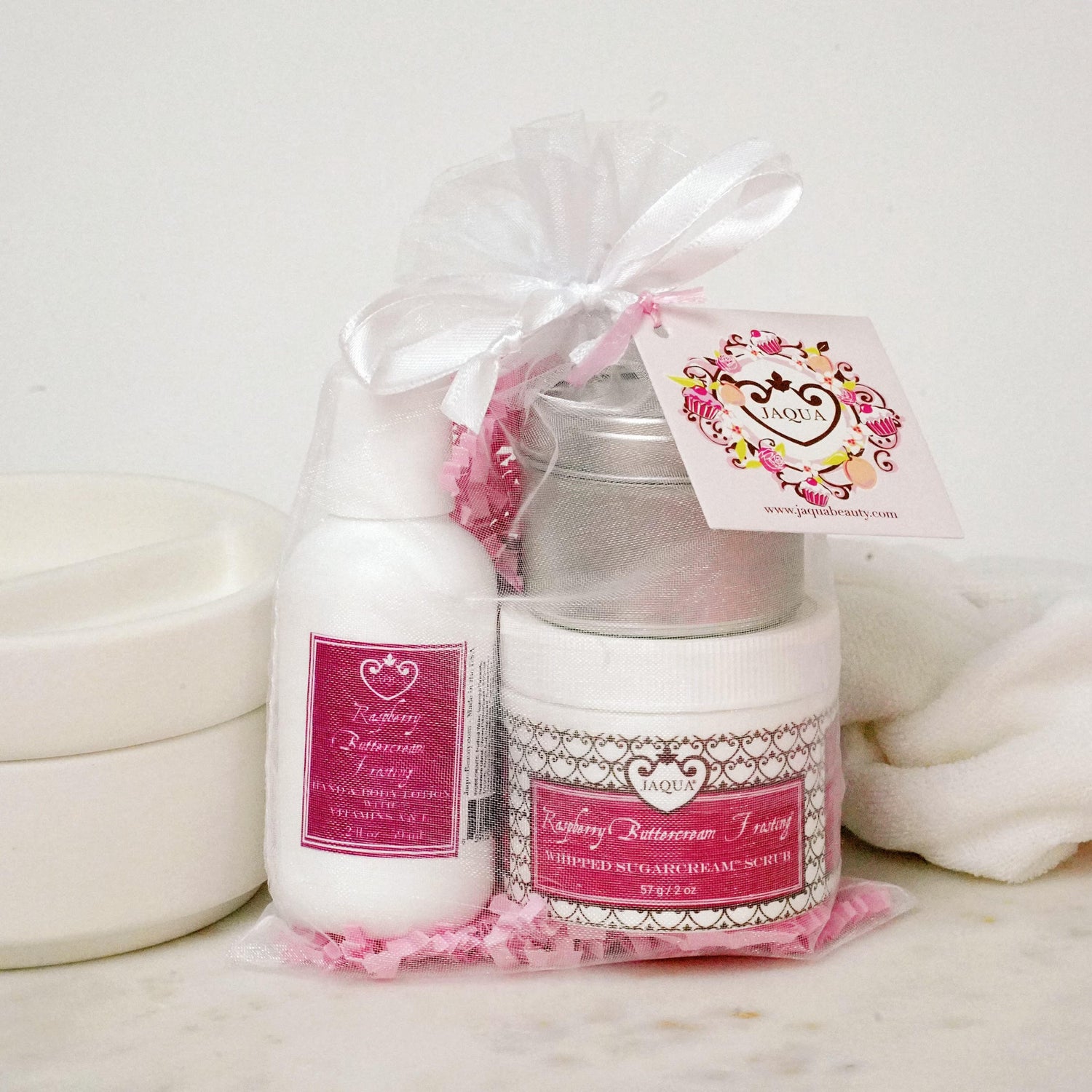 Treat yourself or a loved one!
Making time for rest and relaxation is essential when it comes to caring for your mind, body, and soul. Treat yourself and your friends to a skincare day every so often to revive your spirits and your skin. Better yet, bring your favorite travel-size products with you on a much-needed vacation. You deserve it!
Check out these sweet gift bags, spa kits, travel sets, and accessories to help you pamper yourself and your girlies. Grab everything you'll need for your next beauty parlor night, summer vacay, or spa day and find great deals for stocking stuffers, bridesmaid gifts, or "just because" indulgences.
Shop Gifts & Accessories
Be whimsical and confident and beautiful and pampered and sophisticated and delicious and adored.
Follow us on Instagram @jaquabeauty
Holiday Bundles!
&nbsp
Build a Holiday Bundle & Save 25%!
&nbsp
Create the perfect gift for yourself or a loved one this holiday season by mixing and matching your favorite products and fragrances! Save 25% when you bundle our Hydrating Body Mist, Shea Body Butter, and Cleansing Shower Syrup!
Create Your Bundle!
&nbsp
12 Days of Holiday Deals are Here!
Day 8-$24.99 Pomelo Room Fragrance Diffuser
Save Now!
&nbsp