Buttercream Frosting Body Butter Lotion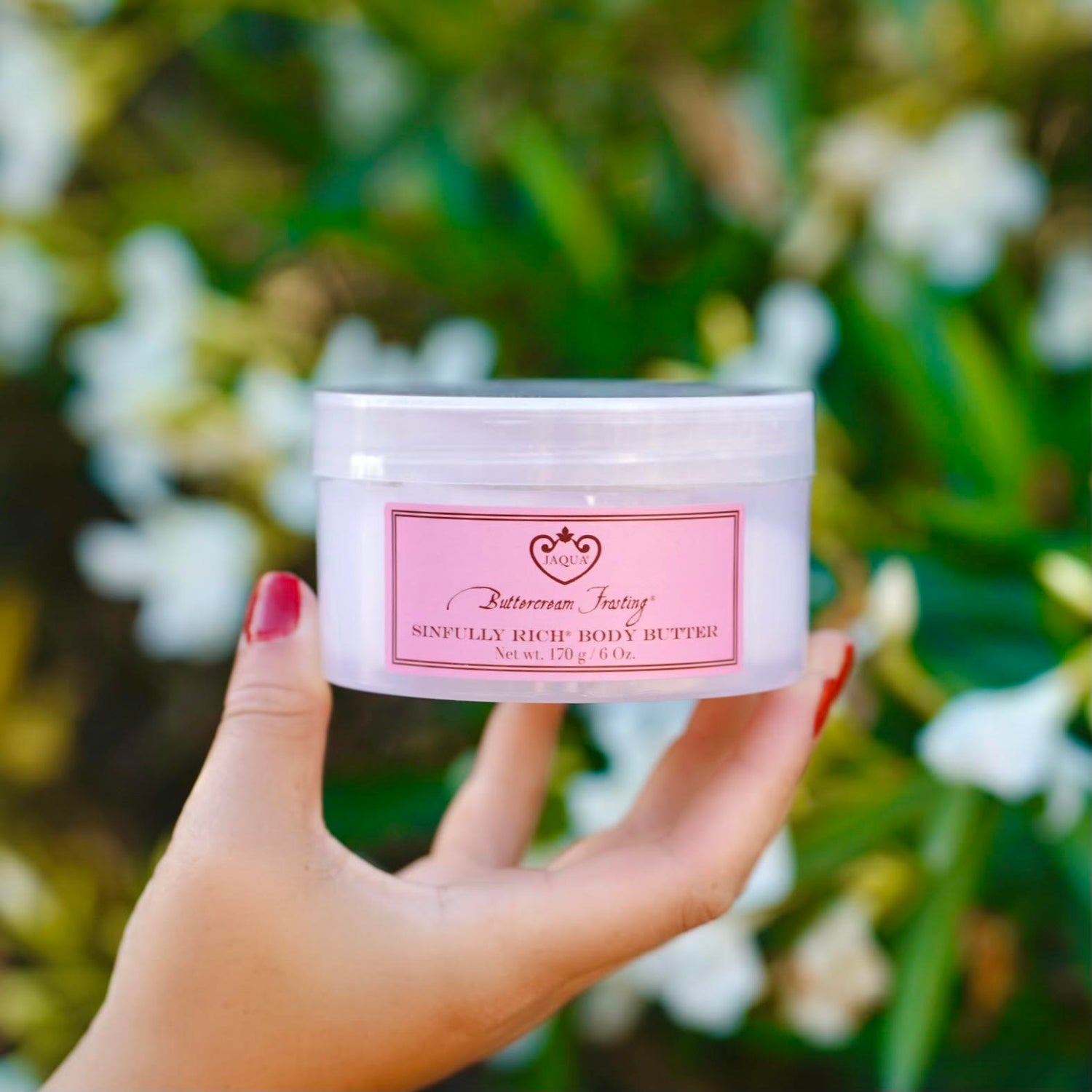 All of the Indulgence, none of the guilt.
A sinfully rich shea-based body butter lotion with nourishing jojoba and almond oils that will leave your skin feeling soft and smooth all over. Lavish wherever your skin needs extra moisturizing and refreshing.
Buttercream Frosting Fragrance
Vegan, gluten free, and alcohol free
No parabens, phthalates, sulfates, or artificial colors
Packaged in a giftable bakery-style box
Cruelty-free and made in the USA
Jaqua tests on friends and family, but never on animals
Smells good enough to eat, but please don't™.
View More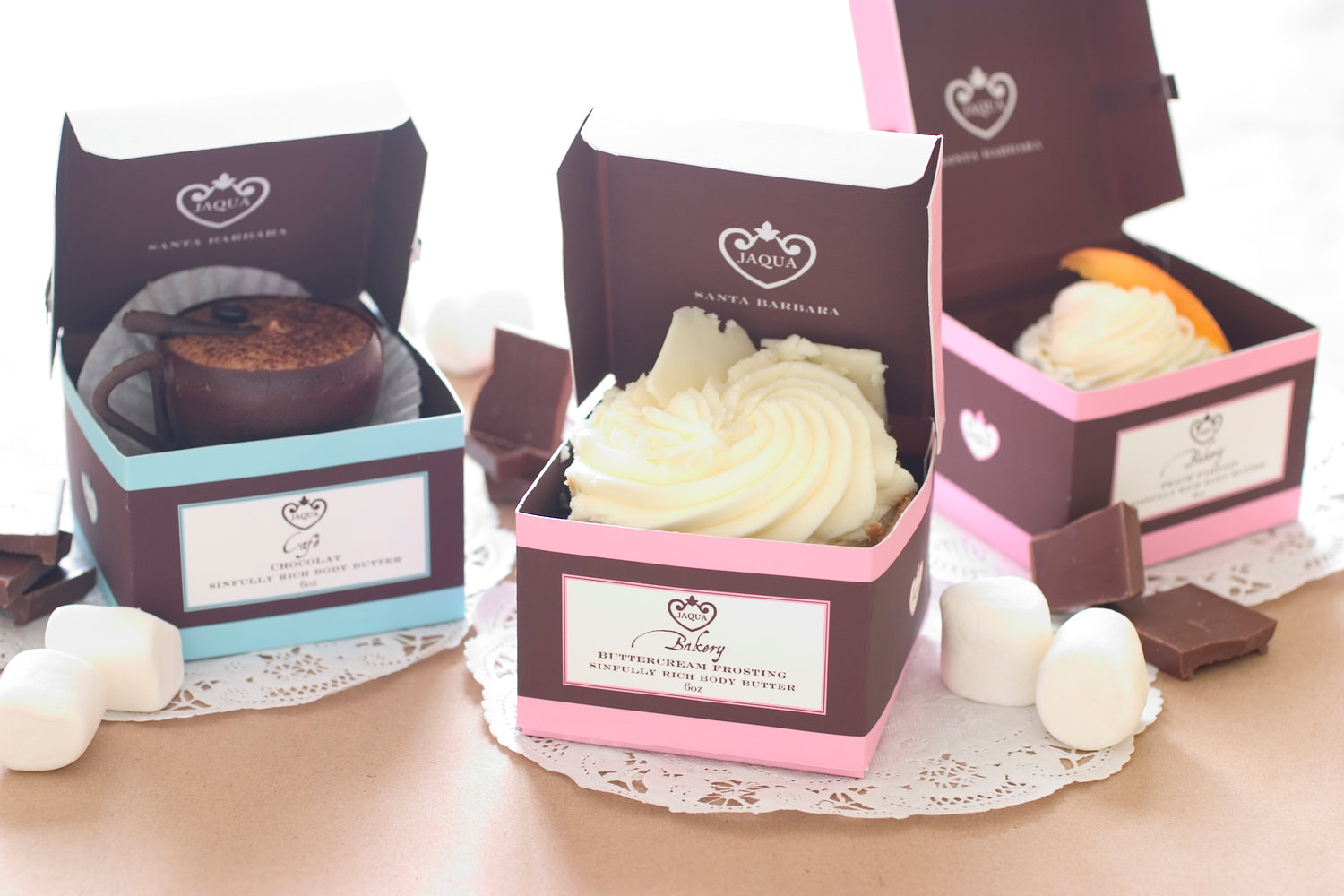 Signature Jaqua Gourmand Fragrances
Elevate your self-care routine with the irresistible aroma of our five gourmand fragrances. From the sweet, comforting embrace of creamy vanilla-infused Buttercream Frosting to the deep roasted goodness of our Caramel Cappuccino. Our signature fragrances evoke the joy of delectable desserts and the warm memories they bring. Enriched with our exclusive shea butter lotion formula, our body butters not only indulge your senses but also deeply hydrate and nourish your skin. With each application, you're treated to a moment of pure decadence.
Shop All Body Butter