Regular price
$ 18.00 USD
Regular price
Sale price
$ 18.00 USD
Unit price
per
Sale
Sold out
Pink Champagne Fragrance
8 oz bottle with pump
Massage oil with vitamins A & E
Vegan, gluten free, and alcohol free
No parabens, phthalates, sulfates, or artificial colors
Cruelty-free and made in the USA
Jaqua tests on friends and family, but never on animals
Indulge in a long-lasting, soothing massage with our aromatic massage oil. Made with sunflower seed oil, jojoba oil, and olive oil, it hydrates and nourishes the skin while helping to relieve tension, treat sore muscles, and relax your entire body. Enjoy a therapeutic massage experience and give your mind and body a treat!
Smells good enough to eat, but please don't™.
Share
Fragrance Notes

A lovely bright floral fragrance blend of red currant, green apple with a hint of jasmine petals and peach
Key Ingredients

Sunflower oil, safflower oil, sesame seed oil, jojoba oil, olive oil, and vitamins A & E
How to use

First, create a calming atmosphere by playing soothing music and lighting a few candles. We also like to have a few towels on hand for wiping off excess oils and drying your hands. This aromatic massage oil can be used to massage yourself or a partner!

Squeeze out a dime-sized amount of massage oil into clean hands and spread over your hands to warm the oil. Pick a small area to target and use your palms to gently rub the skin in circular motions. Apply light pressure with both hands, smoothly stretching the skin and gently kneading muscles with your thumbs, knuckles, or fingertips. Repeat as necessary.

Allow the nutrients in the massage oil to absorb into your skin for about an hour. Wash off with a warm shower to prevent oils from absorbing into your clothes or bedsheets.
Shipping

Enjoy free shipping on domestic orders with your $60 purchase.

Click here for more information about our shipping policies, including international and expedited shipping options.
View full details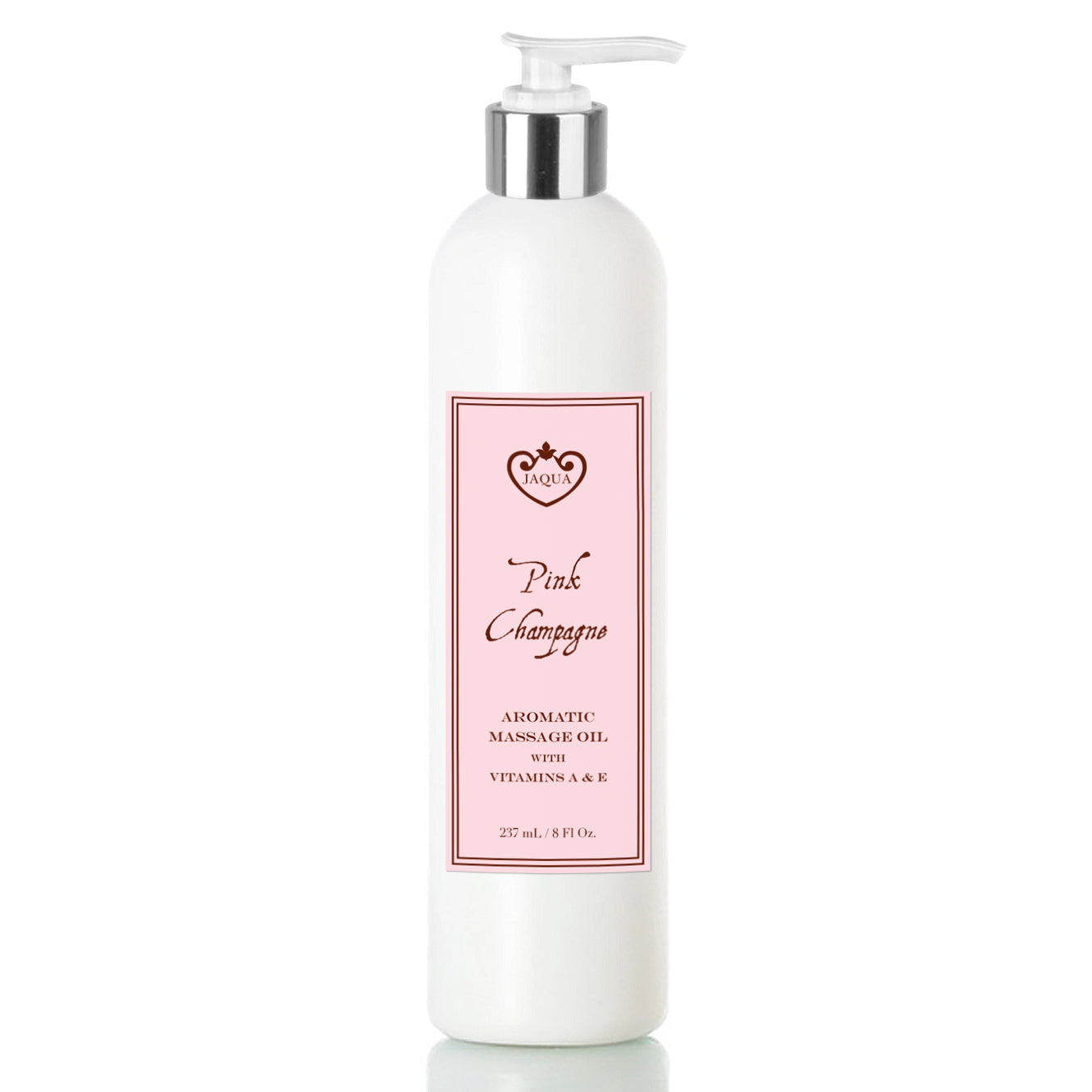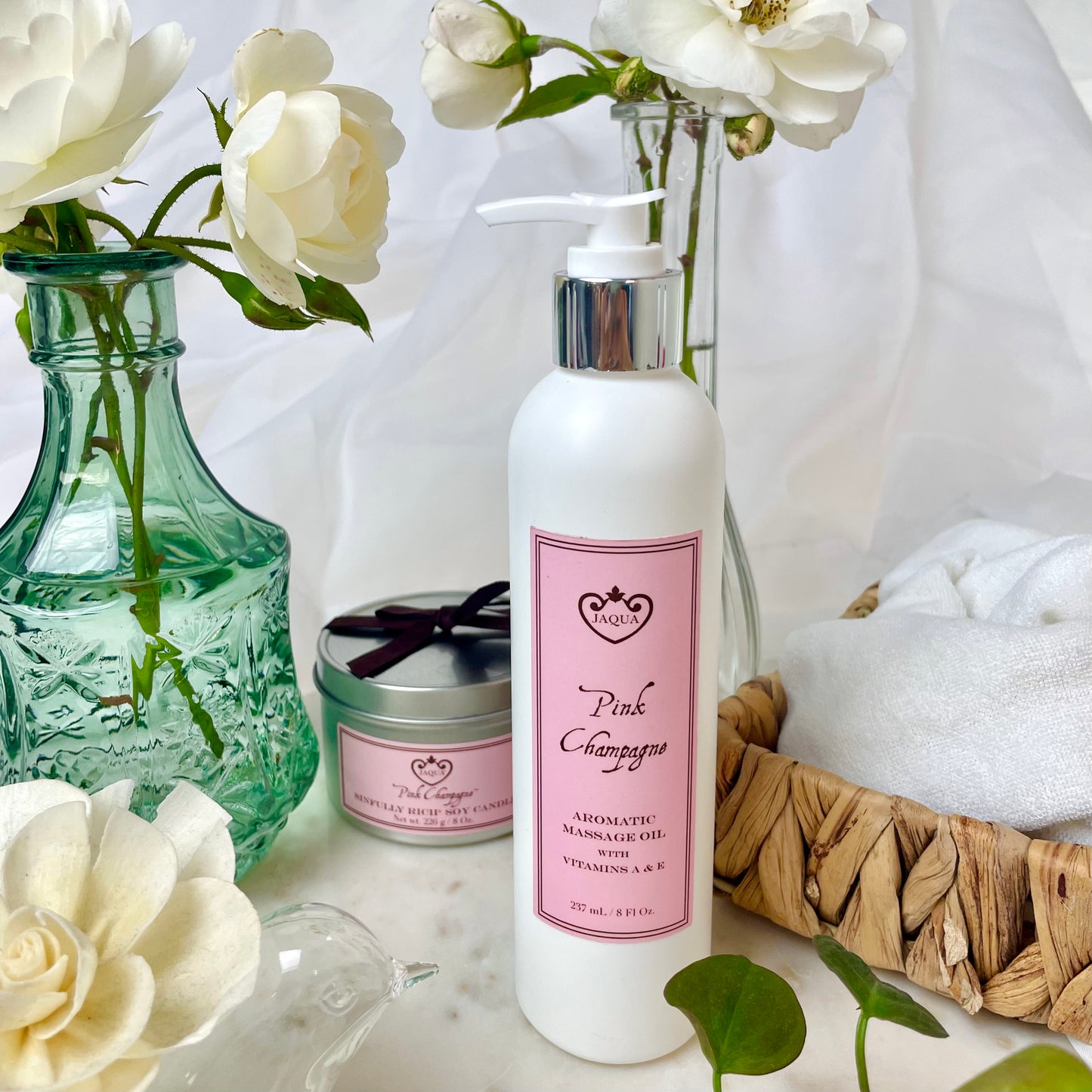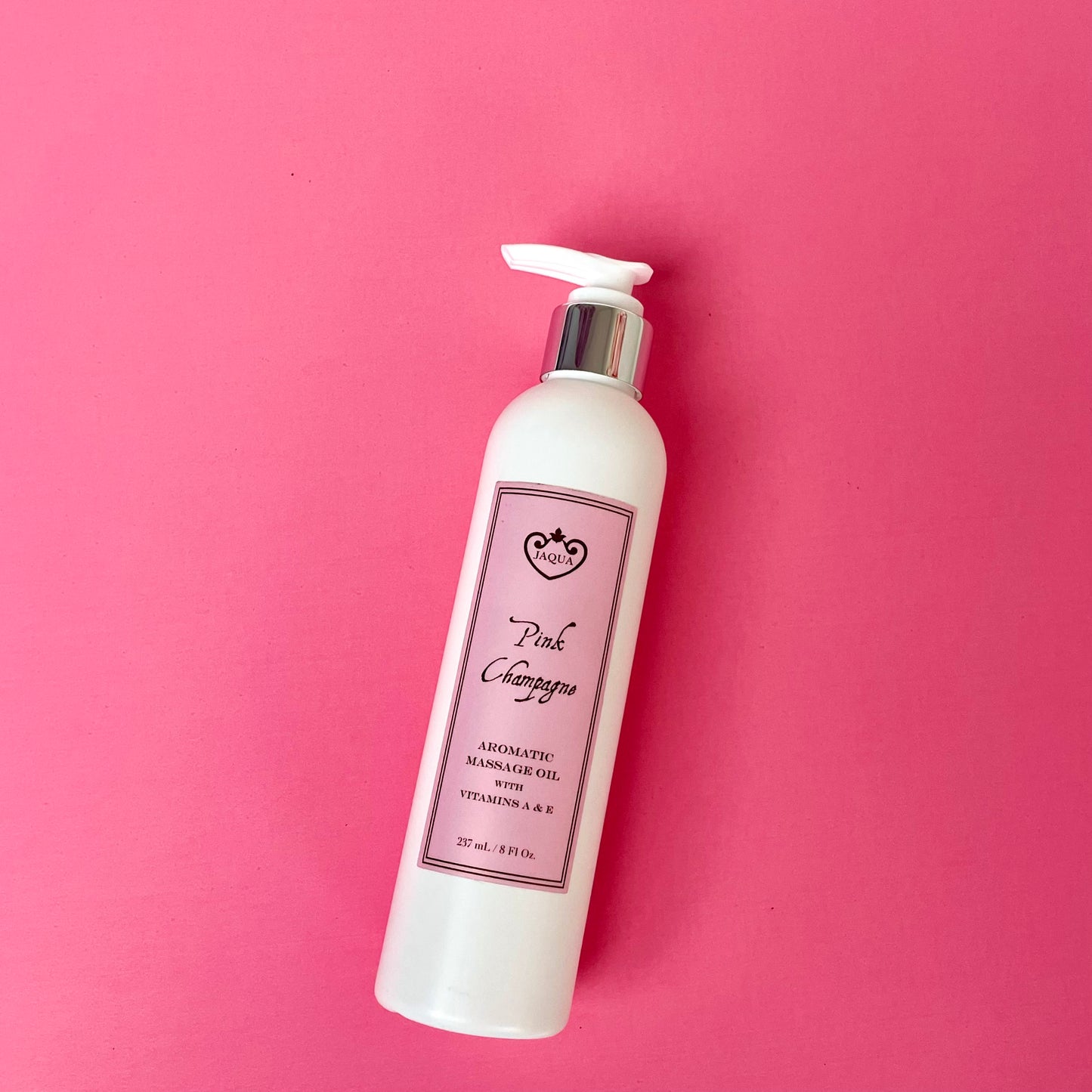 All of the indulgence, none of the guilt!
Enjoy a relaxing candlelit massage with our aromatic massage oil! Made with sunflower oil, sesame seed oil, jojoba oil, and olive oil, it is formulated to glide gently over your skin without absorbing too quickly, allowing you to indulge in a long-lasting aromatherapy experience. Give your sore muscles a treat!
Allow yourself to relax your mind and body with our aromatic massage oil scented with our decadent signature fragrances! Breathe in our gourmand flavors and dream of flower fields and frosted cakes!

Take care of the muscles that do so much for you every day. Destress while relieving the tension, tightness, and soreness stored in your body! Our calming massage oil will help you rejuvenate and revitalize your body.

It is gentle and non-irritating for all skin types, so it is perfect for sensitive skin. The jojoba and safflower oils mirror the skin's natural oils, helping to nourish and moisturize the skin while you relax.

You deserve a break! Whether it's an hour or fifteen minutes, give yourself the gift of relaxation and treat your body to a soothing massage to help you recharge. Your mind and body will thank you!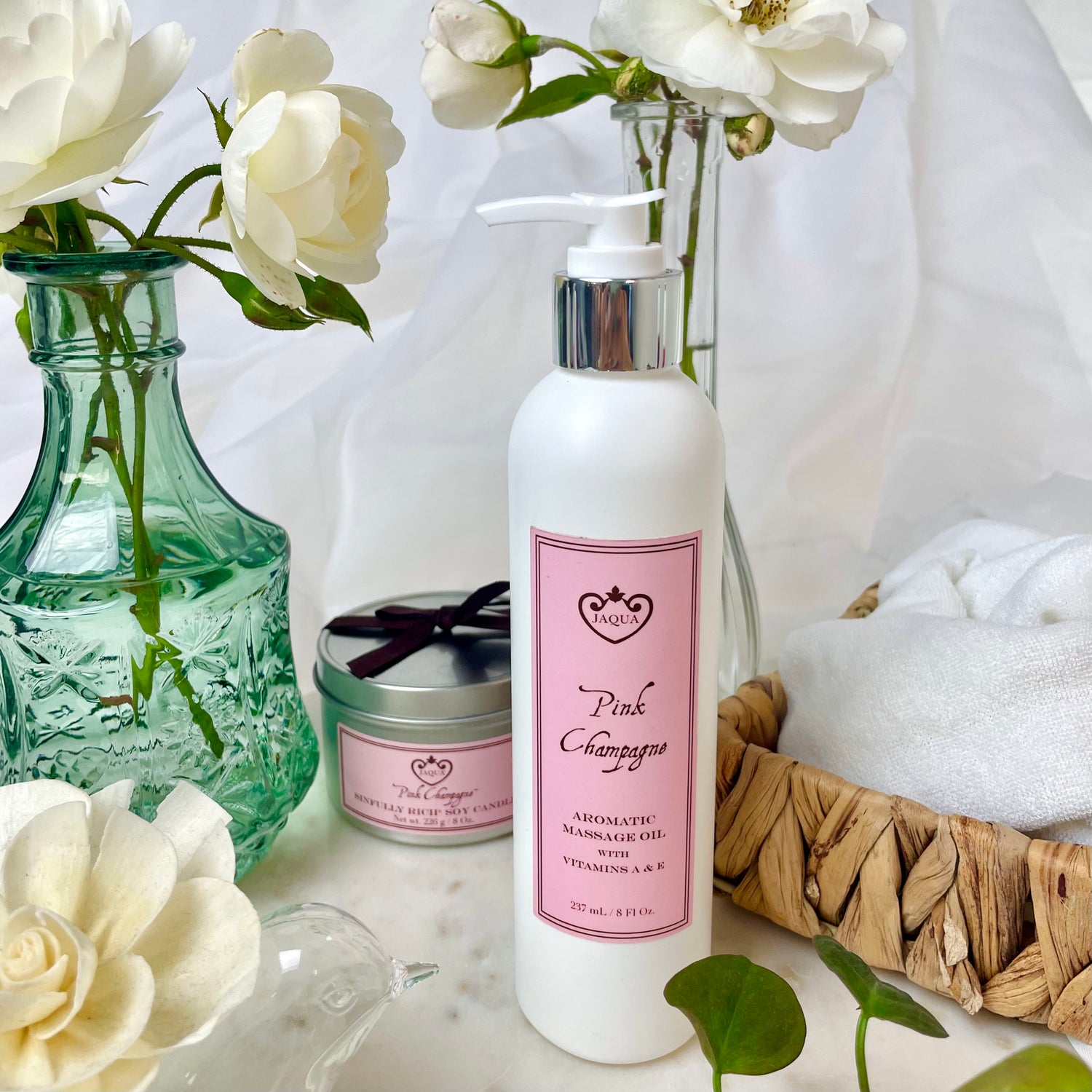 All damsel, no distress!
Our aromatic massage oil is perfect for busy moms, working gals, and anyone in need of some relaxation. Enjoy the benefits of a spa at home for those moments when you need a quick way to destress and recharge your spirits!